KPC LIBRARY
FOR CHILDREN, YOUTH, ADULTS AND THEOLOGY STUDENTS
We are located in the LOUNGE and along the wall with the video monitor. You can't miss it!
Browse over 600 books,

music CD's, and video DVD's

in
How do I use the online catalog?
Have a specific item in mind? Search by keyword:

Visit the KPC Library online catalog.
In the top-right corner, there is a box with the text: "Search this library".
Enter a subject or author name, such as "New Christians" or "Sallie McFague".
Browse the results!

No clue on what to read or watch? Try browsing the tags:



How do I borrow items?
Remove item(s) from the shelf.
Look for the green and yellow Library Sign-Out binder beneath the video monitor.
Fill in your information: name, date, phone number, e-mail, and item title(s).
Use the date stamp to stamp the due date on the reminder slip inside the front cover of the book; the due date is one month from sign-out.
One month later: return items to the designated box

under the monitor

, and sign your return date in the Library Sign-Out binder. Or, you can renew for a second month in the binder.



How do I donate items?
We accept books (fiction, non-fiction, study guides, devotionals, etc) and films (DVDs and VHS). Please leave all donations in the box labeled DONATIONS at the KPC Library, located inside the Lounge. The Librarian will review the items according to the Policy. Items will either be catalogued and made available on our shelves OR donated to Regent College, Union Gospel Mission, or another charity of our choice. We thank you for your contributions!
Alternatively, you can make item suggestions to the Librarian.



Check out the new BiblesCanada online store at https://biblescanada.com/. The website relaunched on February 1st 2018 and underwent redesign for smoother access. There are products available for adults, youth, and children in over 100 languages.



Need church supplies like communion cups? Looking for a specific study guide? Wanting the perfect piece of art? Check out these local Christian stores:
Gospel Bookstore (福音書房)

5783 West Blvd, Vancouver, BC V6M 3W8
Phone: 604-266-0275

5800 University Blvd., Vancouver, B.C. V6T 2E4
Phone: 604-228-1820

485 Beaver Lake Rd, Kelowna, BC V4V 1S5
Phone: 250-766-2778



Got questions or concerns about the KPC Library?
Email the current librarian: kerrisdalechurch.library@gmail.com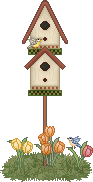 Page last updated: Thursday, July 27th 2022
page divider and birdhouse graphic created by Irene's Corner
"KPC Library" font created by so-ghislaine

free-Counters.org