Overview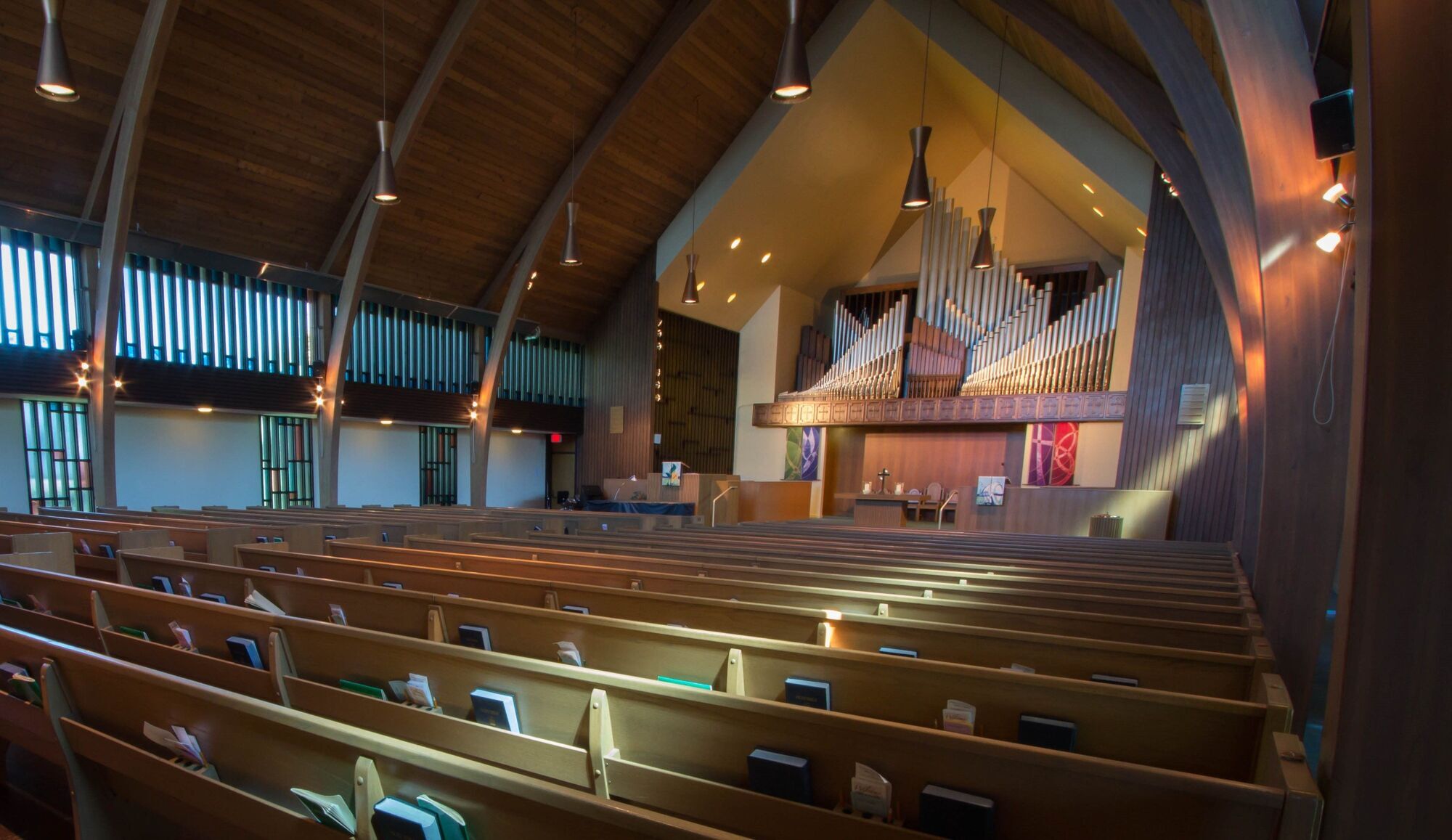 The church is available for public use outside of regular church events, subject to the noted policies. Various groups have used our facilities for recitals, choir practices, community consultations, and strata meetings.
---
Details
The church sanctuary seats approximately 560 people (including the balcony, but excluding the pews in the chancel) and covers 3,864 square feet. There are 17 rows of pews and the middle aisle stretches 66 feet from the narthex door to the chancel step. The church has a spacious parking lot with 43 parking spots.
The boardroom/nursery and lounge are often used by small groups and are 460 square feet and 860 square feet respectively. The lounge holds a maximum of 120 people.
The church has a spacious parking lot with 43 parking spots.
Our Church Hall is also available for community use. Its use is managed by our partner congregation, The Vancouver Taiwanese Presbyterian Church.
---
Our Covenant of Care Policy applies to all users of Kerrisdale Presbyterian Church.
https://presbyterian.ca/resources/resources-od/safety-policies/
The primary use of our church space is for the worship of God and the nurture of the Christian community. We ask all users to respect this mission. We also ask all church and community members to respect and honor each other, in every interaction, while in this place. If you have concerns about behavior you have observed, please speak to our staff or one of our elders.